Founded in 2014, September is a respected independent publisher with a fair-share policy for our authors.
Our list of intelligent and beautifully produced non-fiction is growing to include both new fiction and illustrated children's titles.
Books in which to lose yourself … and find yourself 
We are delighted to be to be Highly Commended for Small Press of the Year in South-East England at the British Book Awards 2023.
This week's featured author
Rory Cellan-Jones was the BBC's principal technology correspondent until 2021. He now writes an influential Substack column on medical innovation and tech. Through this and his twitter following @ruskin147 he spreads awareness of technological developments in the fi elds of medicine, health care and – more specifically – Parkinson's. Together with Jeremy Paxman and several others he has begun a new podcast on Parkinson's called Movers and Shakers. He also shares the progress of #SophiefromRomania.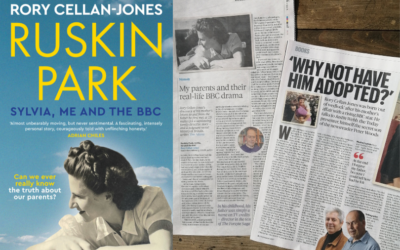 Rory Cellan-Jones's wonderful memoir about his mother and the BBC has already had fantastic reviews …
Tender Maps: Travels in Search of the Emotions of Place is a book about travelling in search of atmosphere and...
To celebrate its paperback release, internationally recognised author and teacher Dr Sharon Blackie - whose work sits...