Author and human rights journalist Rebecca Lowe has a jam-packed schedule of events this Autumn talking about her book...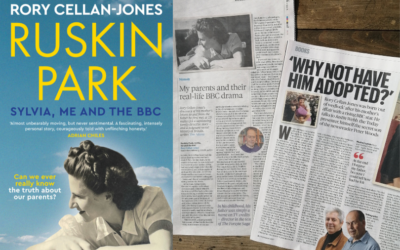 Rory Cellan-Jones's wonderful memoir about his mother and the BBC has already had fantastic reviews …
In a recent article for National Geographic Traveller, author James Roberts shares his experiences of walking the...
Publicity for The Housemates by Teun Toebes started on Saturday with an exclusive feature in the Telegraph Magazine …
Andy Field, author of Encounterism: The Neglected Joys of Being In Person, has published an essay in the Washington...
Ian Marchant's One Fine Day has had some wonderful reviews. 'Reading Ian Marchant's deeply moving new book involves...
Thank you to the Observer, for this great interview with Andy Field …
Brutal Outer London has been shortlisted for the inaugural Architecture Book Awards …
Thank you to the Telegraph for printing an essay by Encounterism author Andy Field.
Thank you to Nick Rennison and the Daily Mail for reviewing …
A big thank you to Rossiter Books for hosting the launch for Ian Marchant's book One Fine Day last Thursday.
We are looking for a motivated, resourceful, book-loving new team member to join our award-winning independent publishing company …
Samson Kambalu discussed his life and work, including his memoir The Jive Talker and sculpture Antelope …